Teaming up with Mahuru Bably Clinic for another year to bring support to parents and families to the local area and across the world.
Baby Massage is a great way to be able to bond with your baby, as well as provide a calming effect and an opportunity to help alleviate symptoms of wind or constipation. Done correctly, baby massage can be a great and effective tool for you and your child.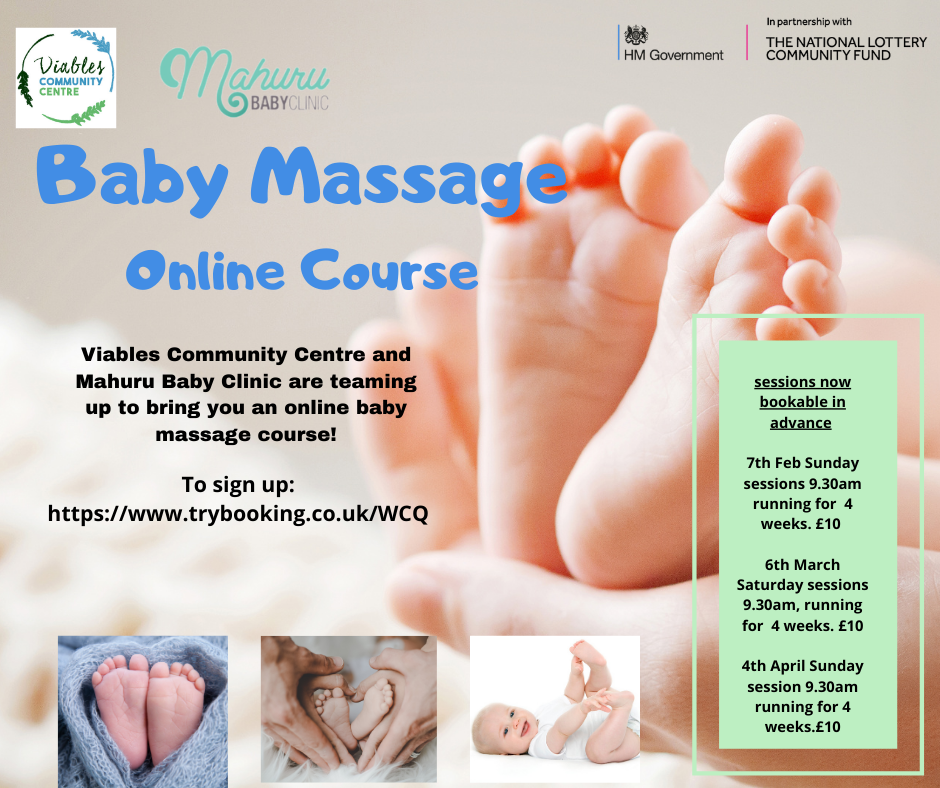 Please share this information with any new parents that may need support, would like to meet other parents or want something structured to do with their newborn, especially during the Covid pandemic.
Still time to book onto our baby Massage course - a new one starts each month.
To sign up to the 4 week course at an introductory cost of just £10 per family.