Barn Bakers

This is run as a 5 week course or holiday workshops.
A great way to enjoy some cooking in an environment that supports you and your child in experimenting with food.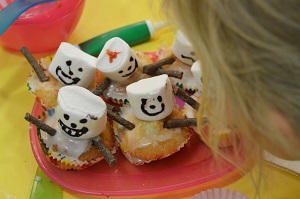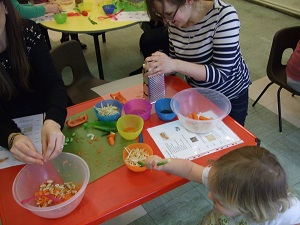 This course provides a great opportunity for your 2-5 year old child to explore their culinary talents! Making a variety of recipes, including healthy meals and tasty treats, you and your child can practise food preparation skills together in a safe and fun environment. The course runs for 5 weeks and is just £35 per family. This includes ingredients! If you are interested in joining us, please email us at office@viables.org.uk or call us on 01256 473634.