Welcome to Viables Open Mic
Running since 2015, we have been holding Regular Open Mic Nights on a Friday evening in the main hall at Viables. Whether you are a seasoned professional or an up and coming beginner, come and have a go!
We have hosted musicians, singers, poets and comedians, though it is generally music based.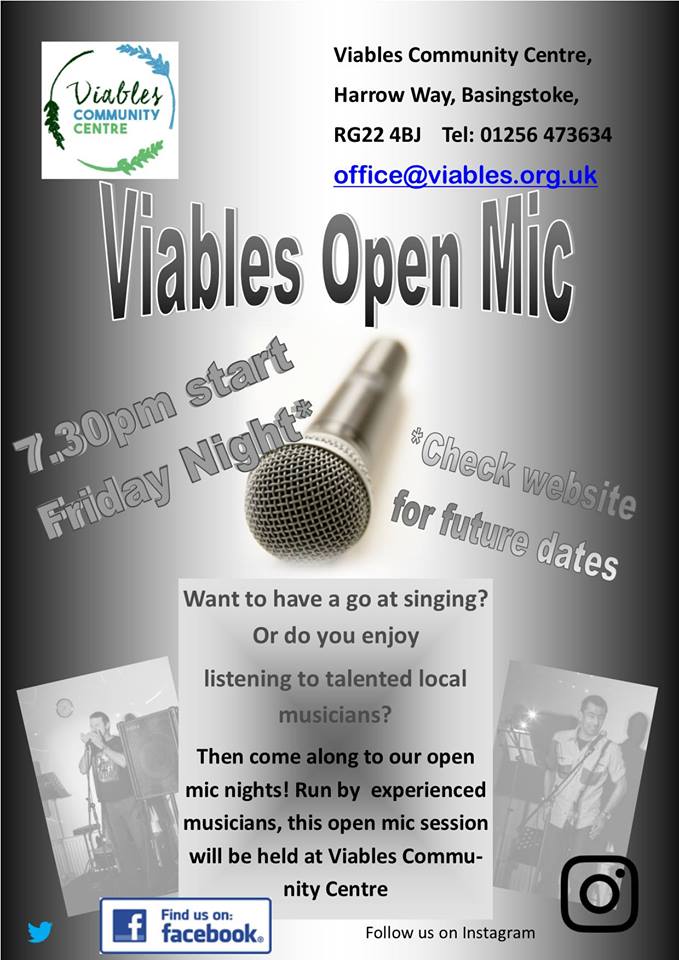 Entry is just £1 per person and the bar is open throughout the evening. Starting at 19.30 the evening tends to run until 23.00.
If you are interested in this, please get in touch on the dedicated Facebook page, office@viables.org.uk or call us on 01256 473634.
If you are looking to volunteer or are interested in gaining experience in this field, we are always on the lookout for additional support. Please contact us using the above details.