Basingstoke Community Wardrobe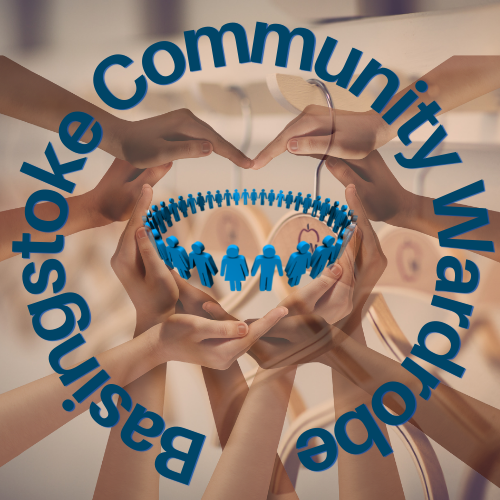 Welcome to the home of the Basingstoke Community Wardrobe!


Come along and grab some bargains for both next year and for this autumn and winter period. There has never been a better time to grab some warm bargains! Free entry - come and have a good browse and shop!
Our Aims:
How does it work?
You may do one or more of the following:
donate clothing that is in good clean condiition (no tears or stains please)

Swap a like for like item from the wardrobe with one of your own

Make a small payment/donation for items from the wardrobe

Bag a Bargain - this is where you can fill one of our bags for a flat payment of £10
If you are swapping like for like there is no charge. If you would like to take but are unable to donate clothing, our pricing is as follows:
Baby items - (sleepsuits, vests, booties, bibs etc) 50p each

Children's clothing - tshirts, leggings, shorts, etc - £1 each

Children's clothing - jumpers, jogging bottoms, heavier items £2 each

Adult clothing - £1.50 - £4 depending on weight and quality (e.g. t-shirts up to heavy jumpers/trousers)

Jackets/Coats £5 unless priced separately

Shoes - £2 - £5

Bags - Starting at £1

Bag a Bargain - fill one of our bags for £10
Our opening times are Monday to Friday 10-12. However, we would love to have an evening or occasional weekend opening. If you are able to support that, we would love to hear from you.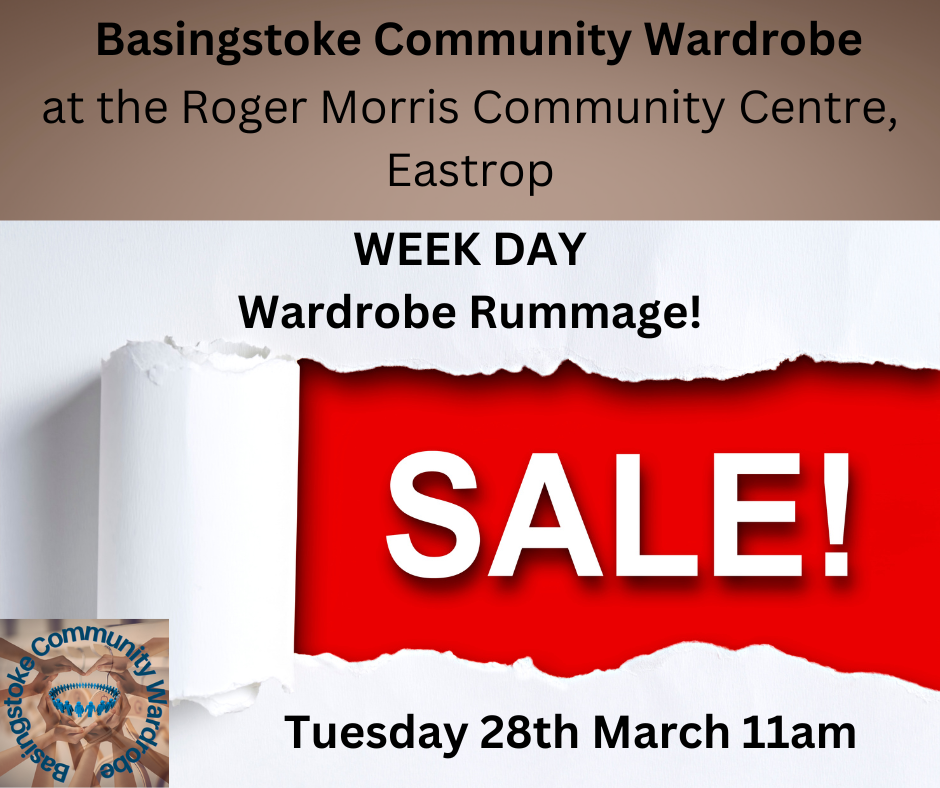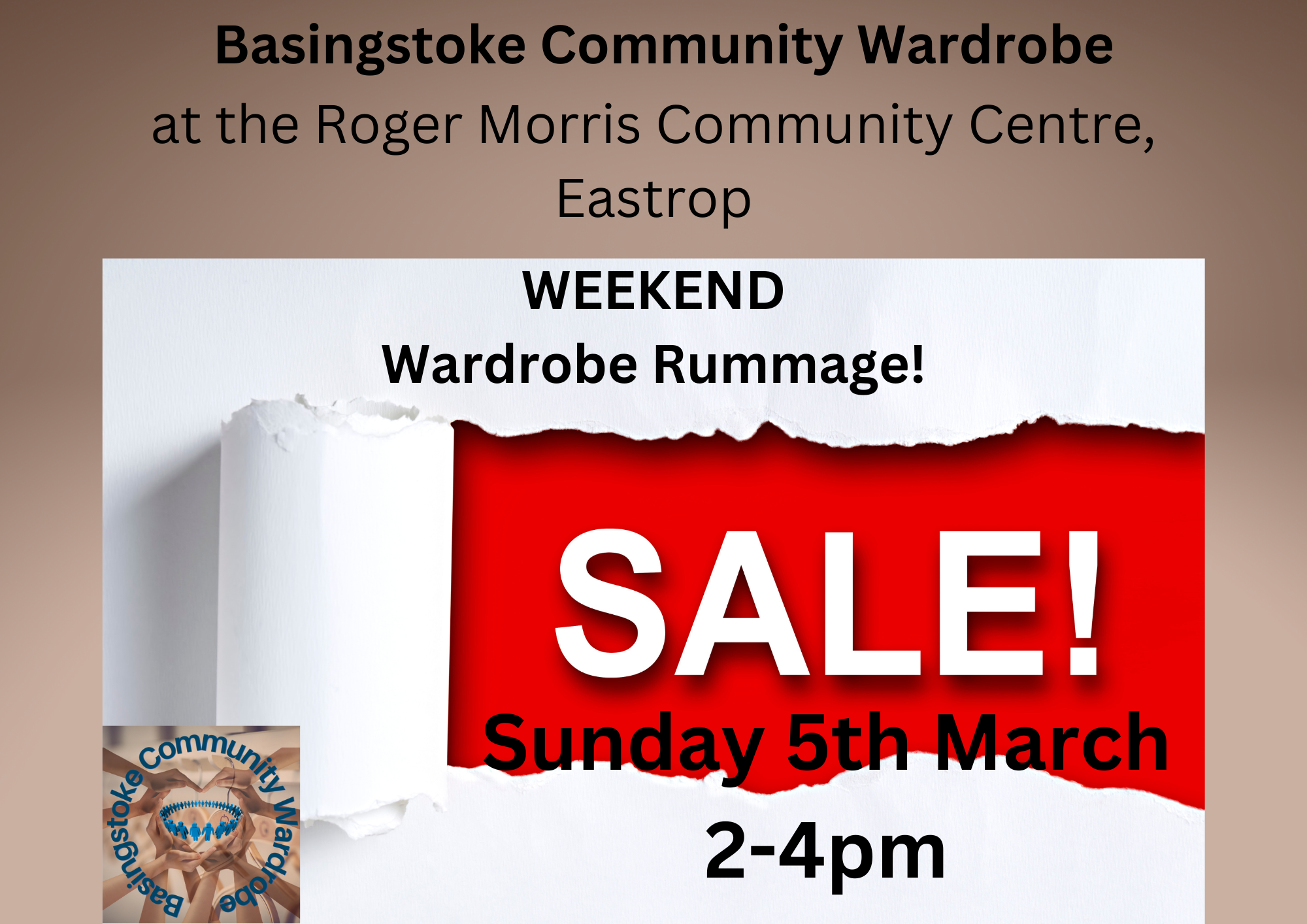 We have Rummage Sales being held regularly throughout the year and, following your wonderful input to help us determine a good time for these sales, the upcoming dates are as follows:
28th March, 25th April, 23rd May, 20th June, 18th July, 29th Aug, 26th Sep, 24th Oct, 21st Nov and 19th Dec. All of these sales are between 11 and1 . Alongside these, we will add in our weekend sales and the next is on Sunday 5th March.
01256 410605 or 01256 473634
bookings@therogermorriscentre.org.uk
office@viables.org.uk
Basingstoke Community Wardrobe Facebook Page
If you would like to make any donations of clothing, we do ask that they are clean and in good condition please.
Many thanks as always for your support.