Tiny Town


Welcome to Tiny Town!
Tiny Town was established in September 2019 and has been funded by a project undertaken by Luan, our manager. As part of the SSE's Community Business Trade Up Programme, we were given some funding to start a new project or projects in order to increase income for our charity. Tiny Town was one of these projects and we are so very happy with it!

Tiny Town is a role play village for children aged 0-5 to enjoy real life experiences in a secure and safe environment, developing language, social skills and imaginative play.


Tiny Town runs on Monday mornings from 9.45 until 10.45 at our Eastrop site. Please look at the booking link below for dates. We will add more as the year progresses.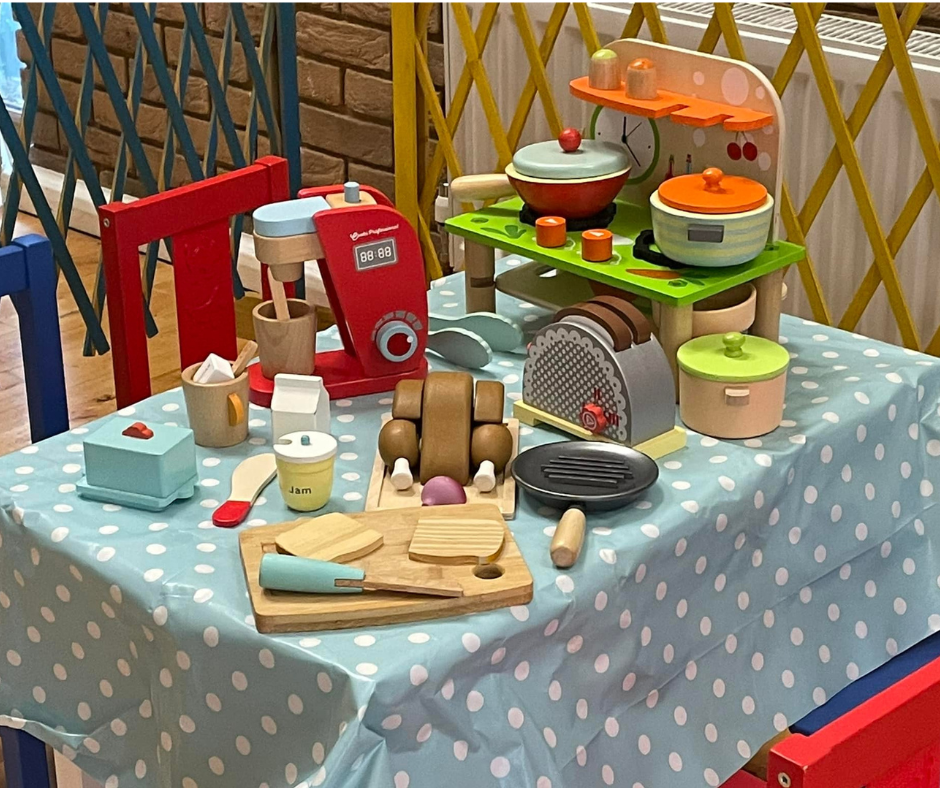 As the village grows, more play zones are added for greater enjoyment. To book a session, please click here.