Amala Health and Wellbeing
Running Wednesday mornings, Elaine Alexander-Tennison provides both Yoga and Pilates classes.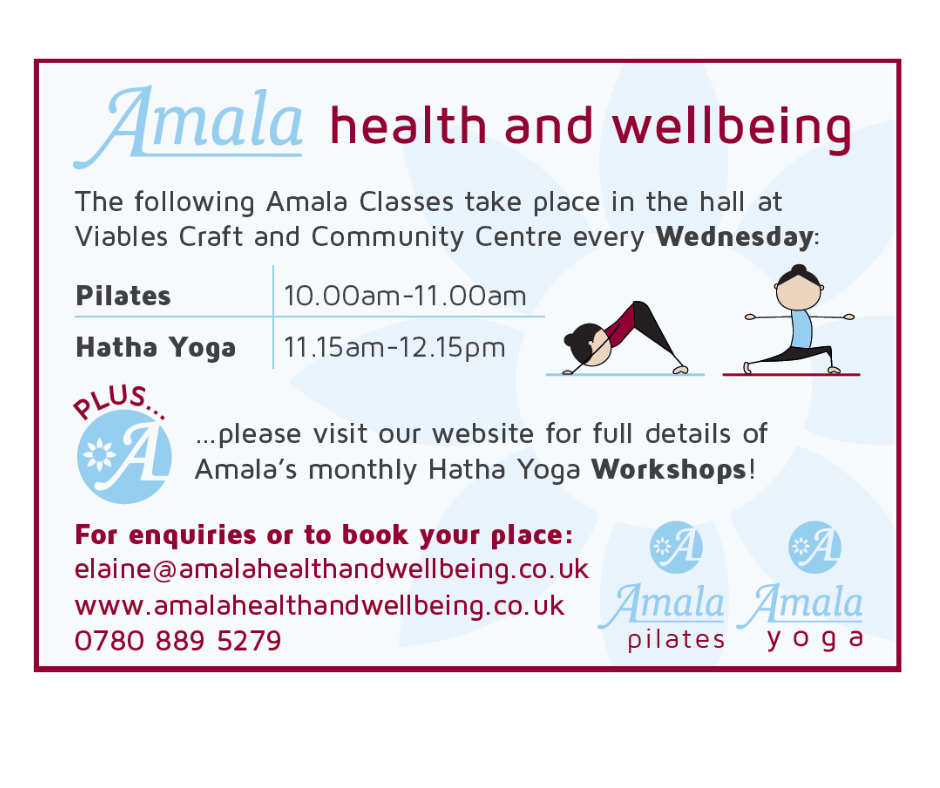 All classes are currently pay as you go, no need to book and for all ages and abailities. Please bring a mat, some water and a large blanket/towle for comfort.


Email Elaine at elaine@amalahealthandwellbeing.co.uk
Or call 0780 889 5279 for further details.