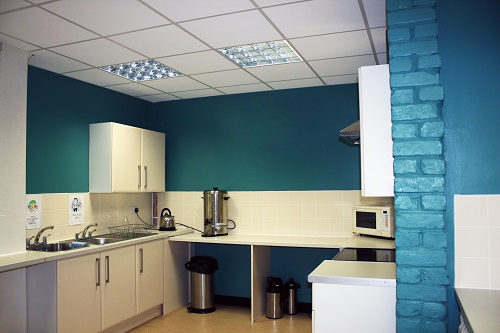 Situated between The Barn and The Four Lanes Room Viables has a large modern kitchen accommodating:
Oven

Microwave

Fridge

Freezer

3 x sinks
There are 2 serving hatches – one to The Barn and one to the Four Lanes Room.

The kitchen is shared between both of these rooms and hirers in both rooms have equal rights to use it.

There are lots of mugs and some cutlery. Unfortunately we do not have any other crockery. There is washing up liquid for communal use, but you may wish to bring some tea towels with you. You are welcome to bring your own food or hire a caterer during you hire.


If you are looking to run a lunch clunb or conduct some cookery lessons please ring us on the number below.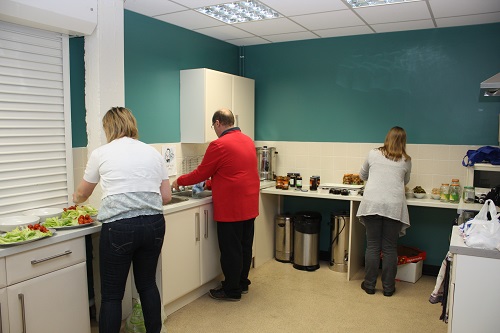 To view this facility please contact the office on 01256 473634 or email us.