Birth to Beyond

This is a great course for parents of babies aged between 0 and 6 months.

Designed to give you a taster of various aspects of child development and parenting, this course is perfect for those little insights! Learn from each other, share the highs and the lows and know that you are not alone in this whole new ball game that is parenthood!

Subjects covered include:
weaning
childcare
baby massage
post natal exercise
childhood illnesses (and what they look like)
Osteopathy
and more!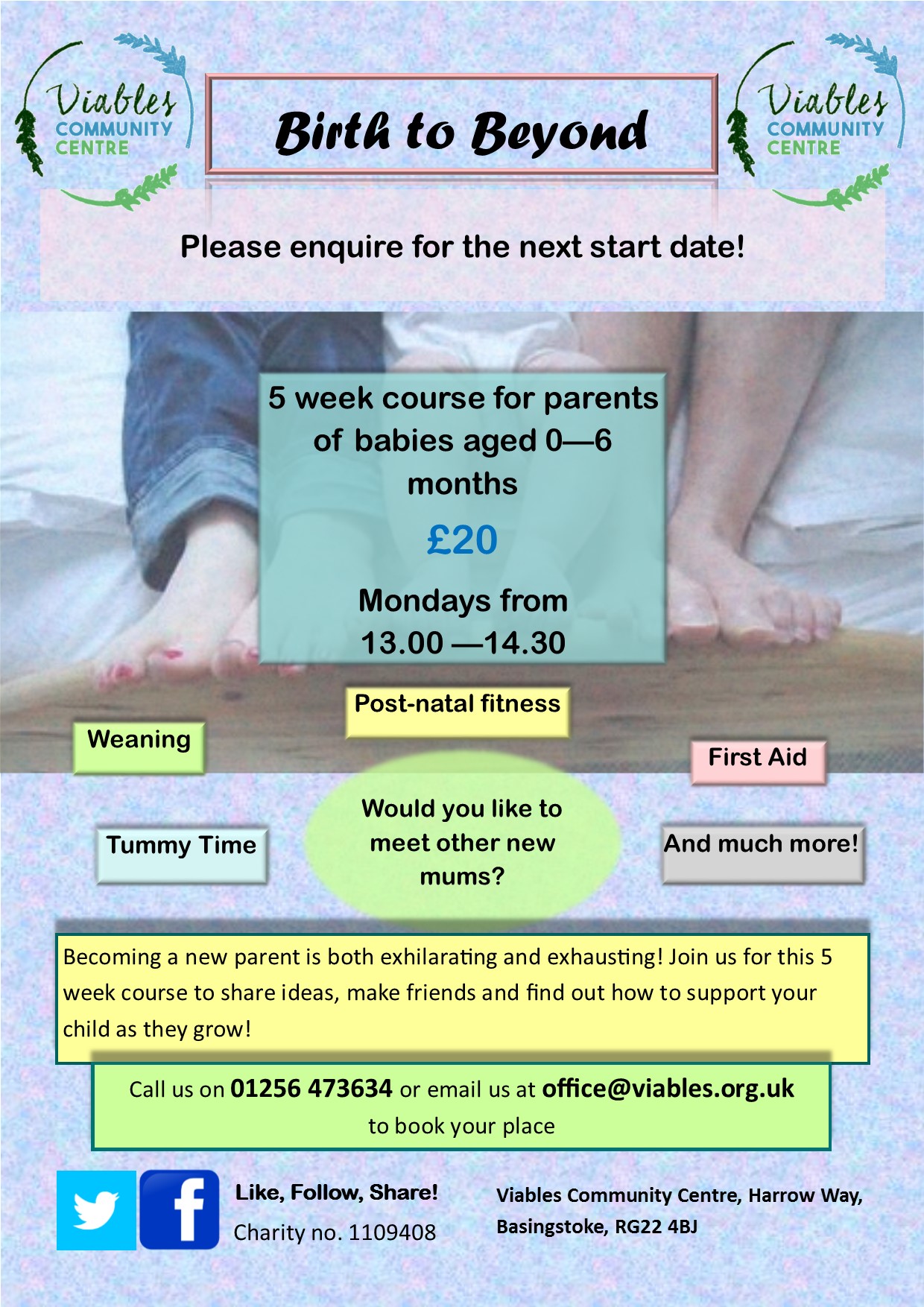 Find us on Netmums