Tiny Town
Welcome to Tiny Town!
Tiny Town was established in September 2019 and has been funded by a project undertaken by Luan, our manager. As part of the SSE's Community Business Trade Up Programme, we have been given some funding to start a new project or projects in order to increase income for our charity.

Tiny Town is a role play village for children aged 0-5 to enjoy real life experiences in a secure and safe environment, developing language, social skills and imaginative play.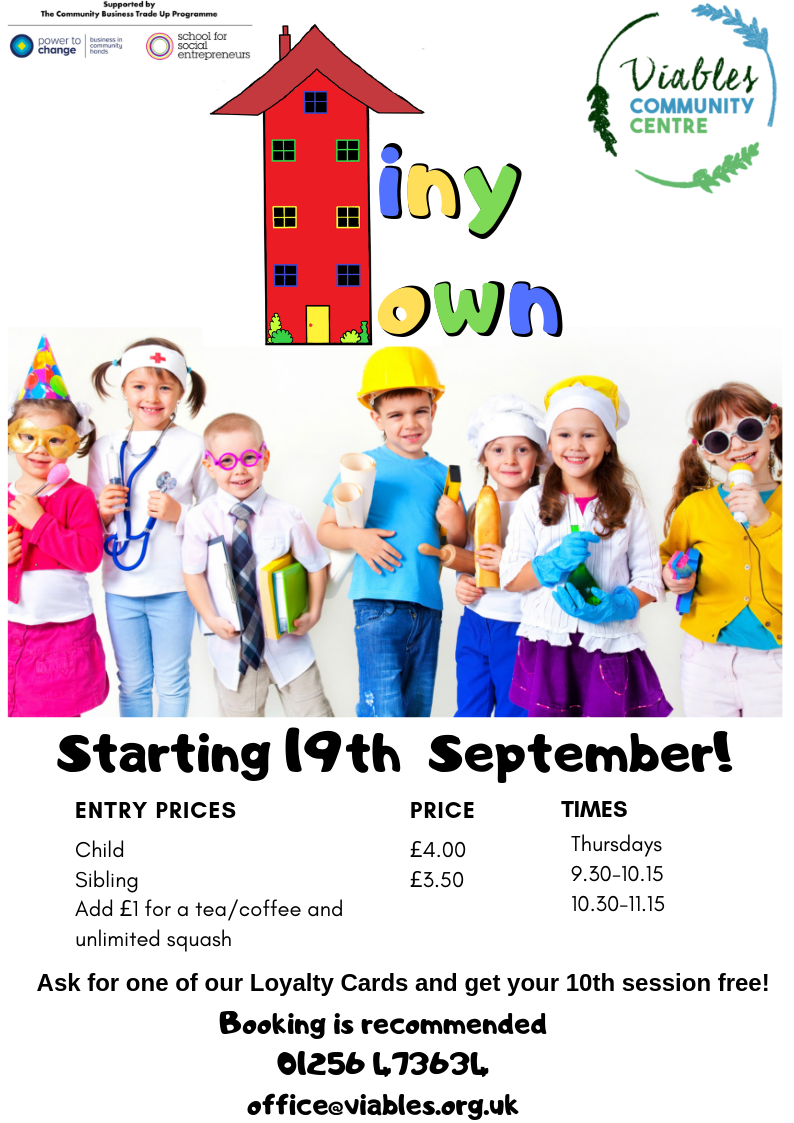 As the village grows, more play zones will be added for greater enjoyment. To book a session, please click here.