The Four Lanes Room
The Four Lanes Room
This room measures 5.8m x 11.5 m and can accommodate 100 people standing, or 70 people seated at tables. It is roughly one third of the size of the main hall and is well suited for clubs and committees, training workshops and parties.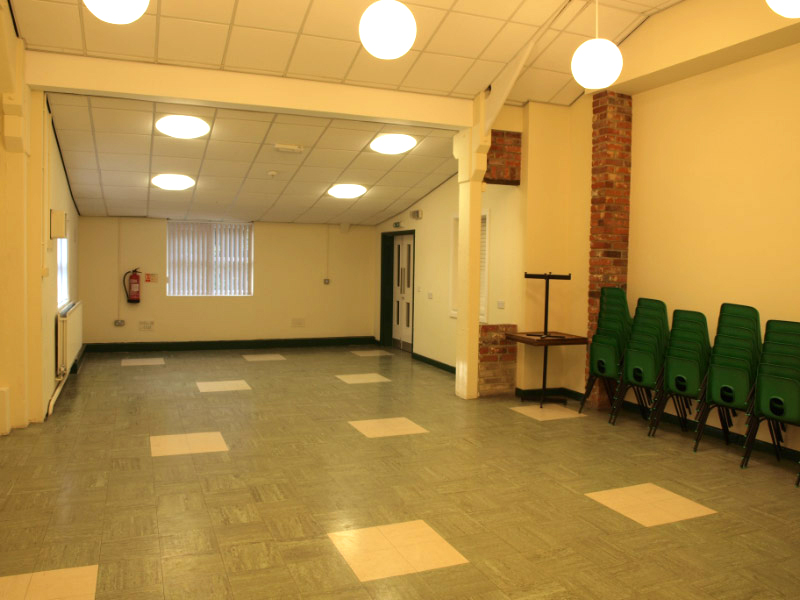 The Four Lanes room has its own supply of chairs and tables for your use, is centrally heated and has shared access to the large kitchen. There is a hatch to serve from the kitchen to the Four Lanes room with a shutter you can open or close if you wish.
If you have a large function, the main hall and Four Lanes room can be hired together at the same time, where a 10% discount can be offered. The Four Lanes room can be hired on an hourly basis in the day and evening. A private bar can also be set up in this room , but bear in mind draught beer would not be available.
                                                                                        .