Tuff Tray Play
Welcome to Tuff Tray Play for 0-5 Years
combining the mess, the dinosaurs and all sorts of other play activities in one!



We asked, you answered, we listened! Affording multiple sessions can be difficult but we understand that you woul dlike to experience lots of our activities. We have reduced some costs, combined some activities to help you get more play opportunities per session and rearranged our timetable according to the needs of our community. We hope you are happy!
We have a variety of resources each week and combine our lovely messy 'stuff' with our dinos and other play activities to keep your little people entertained. From soil to pasta, and from custard to animals frozen in ice to defrost; and from dinosaurs in soil and gravel to building blocks and chalks!



Step back into the pre-historic times of the T-Rex, pterosaur, triceratops and more with our fortnightly dionosaur Play session for those aged sitting to 5 years. Soil, sand, gravel and shredded papers join the materials that we use for our exciting dinosaur adventures.



Use a variety of play resources to encourage counting skills, mark-making and hand-eye coordination.

To book for one of our tuff tray play sessions, please use the link below to book your place. This session runs weekly.

Book for Tuff Tray Play


Please note that during the summer months we make changes to our summer programme at times so please feel free to give us a call or email if you have any questions. 01256 410605 or bookings@therogermorriscentre.org.uk or
hannah@viables.org.uk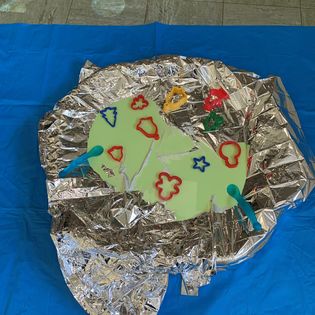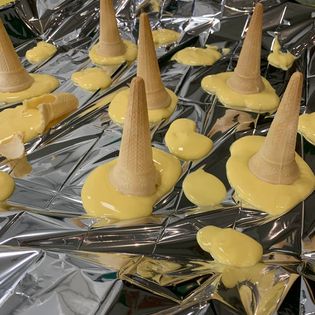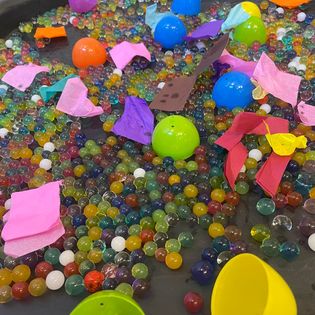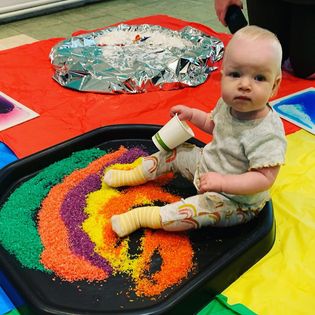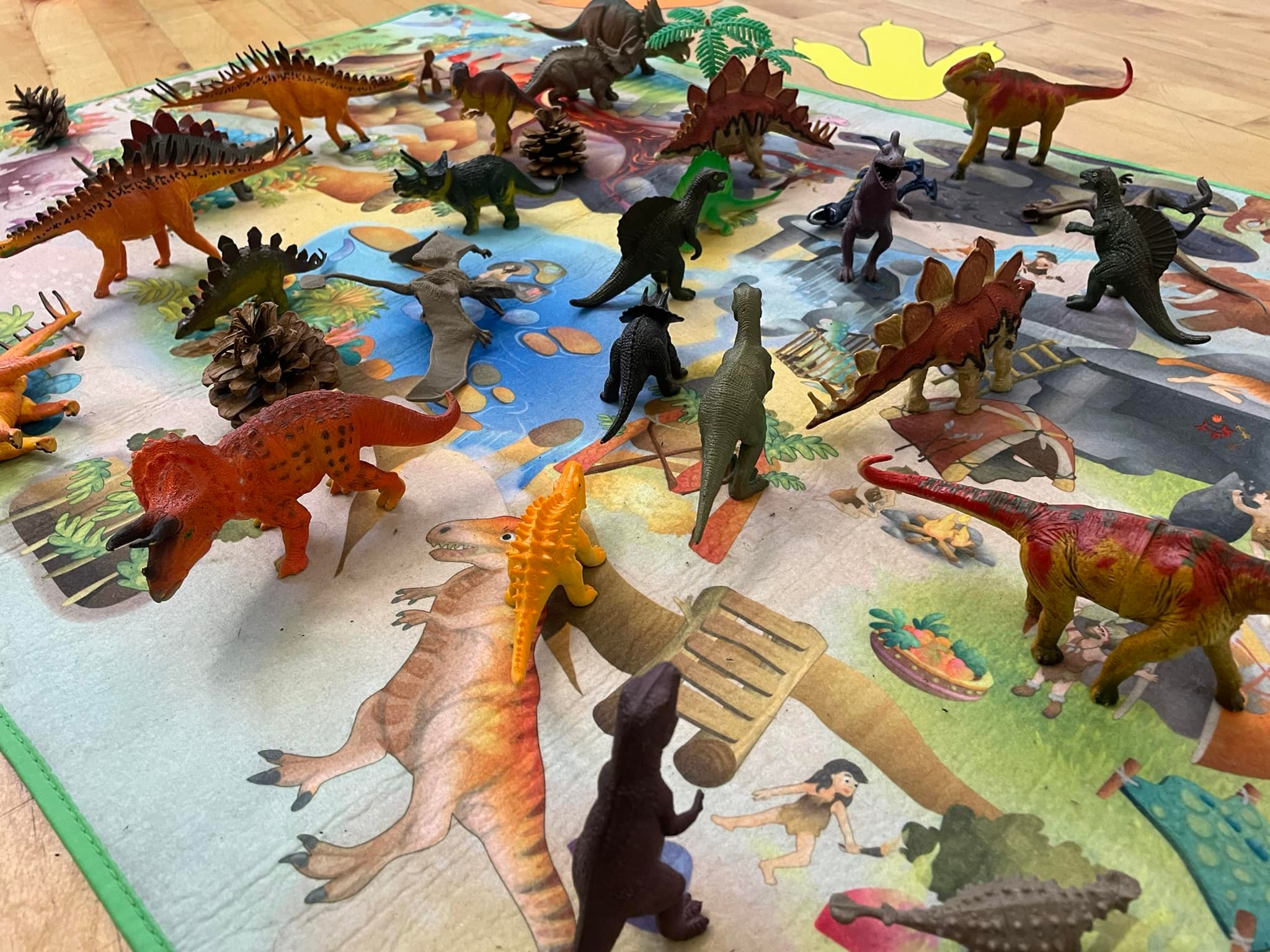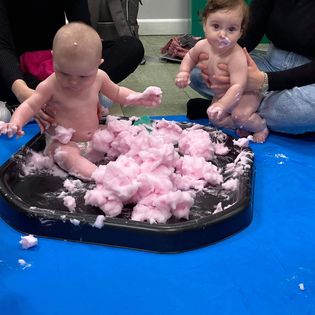 (Permissions sought at time of photography.)